Select a candidate who best fits the ideal profile
Free HR Software ITEMS People is All In One HR Software that helps you recruit and select candidates who are to be hired at the company for the first time or it can assist you in the process of employee promotion. Our software facilitates collection, storage and search through the candidates' applications, shortening the time required for selection while increasing the quality of the decisions about the candidates.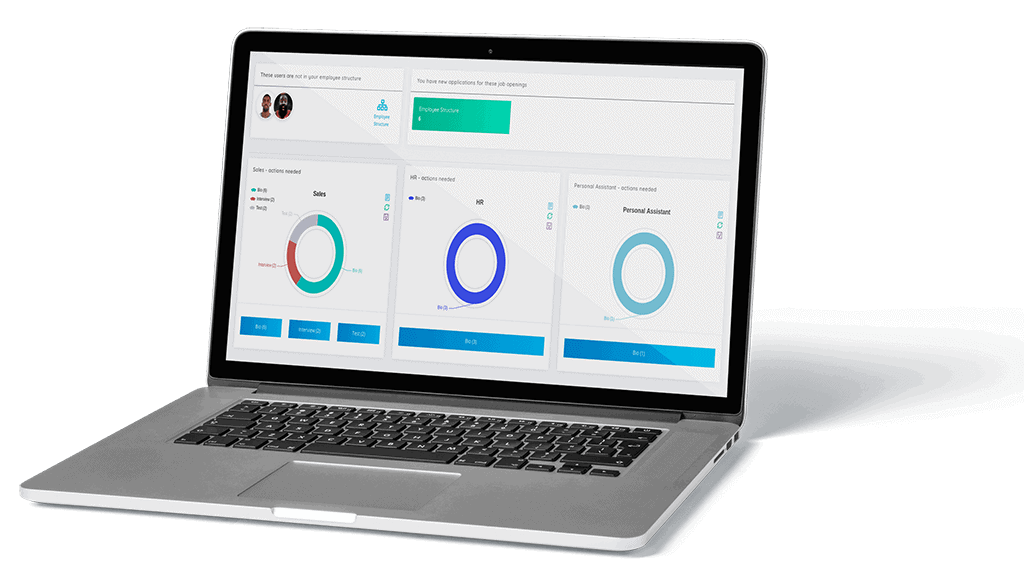 Make better decisions
Increase the quality of your decisions. The application automatically suggests which candidates meet the set criteria, thus improving the objectivity of the whole process.
Improve transparency. Defining a clear candidate evaluation system that allows all recruiters to make assessments using the same reference framework.
Accurate and up-to-date information available at all times. See in real time all the important information about ads that exist within your business.
Easily create comprehensive reports. Gain insight into the key recruiting metrics and take appropriate action.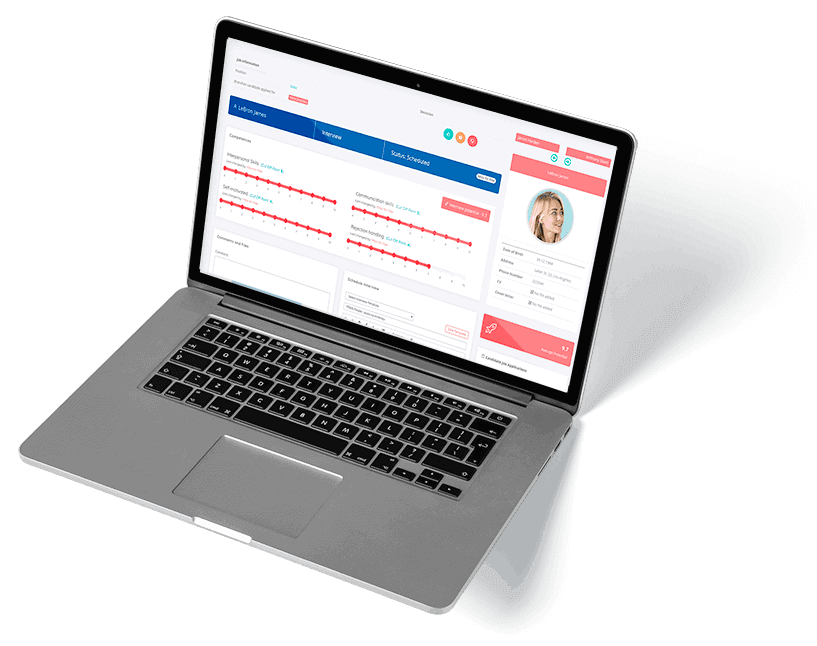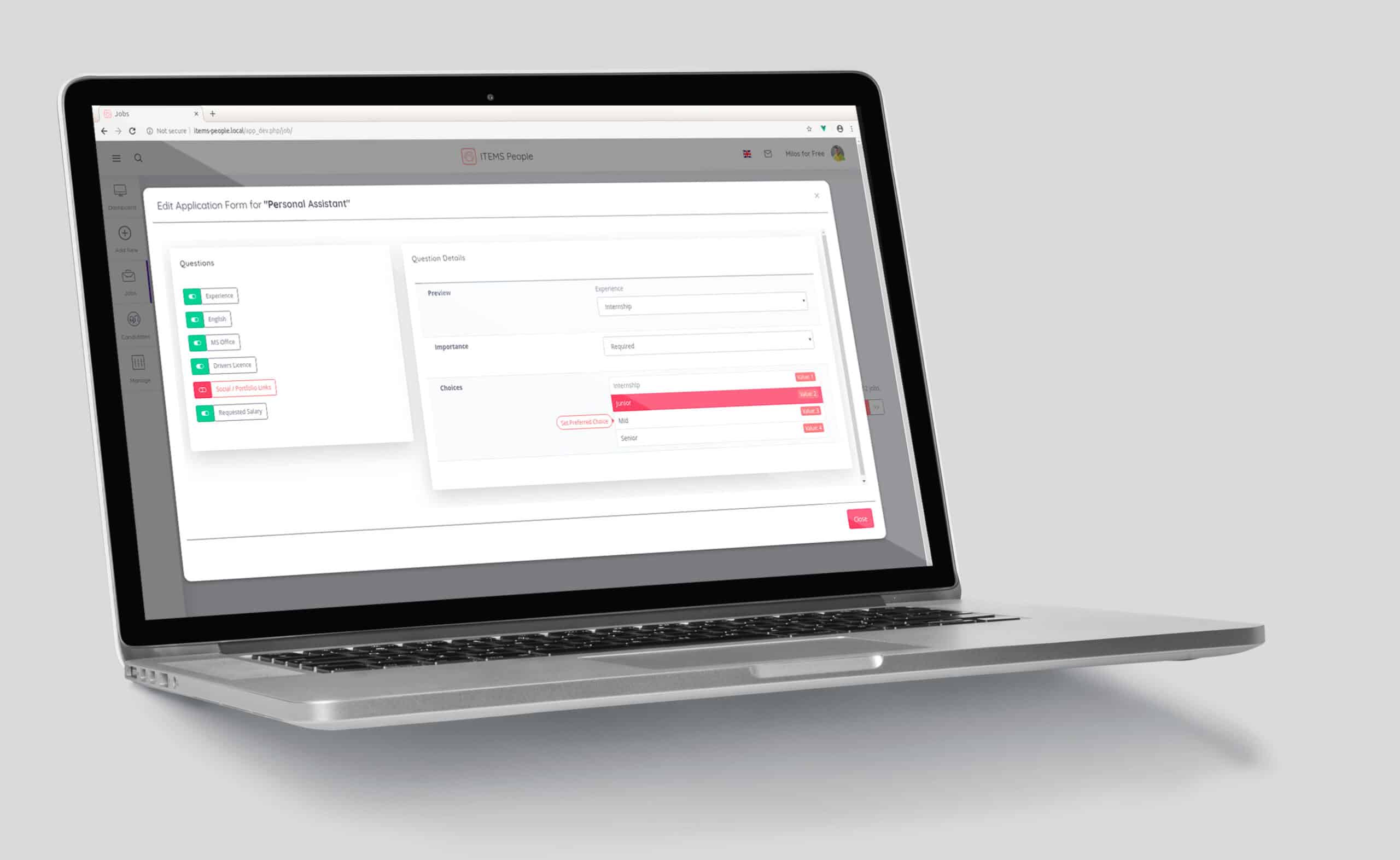 Build the best team together
Our platform enables a constant flow of information and continuous communication between the members of the recruitment team.
Easy time matching. It is possible to check the availability of other recruiters, find an appointment term that is open to everyone and schedule an appointment or interview at a time that suits everyone.
Division of tasks. It is possible to assign and track tasks delegated by the Admin to recruiters.
Easy integration. If there are changes to the recruitment team, it will be easy to introduce new members.
Make the selection process more efficient
Create an ad quickly. ITEMS People allows you to create your ads very easily and they are instantly accessible online.
Save your time. By setting minimum criteria for applicant selection, you will no longer waste your valuable time on completely unqualified applicants.
Easily track and manage candidate applications. You can customize your criteria according to the entries you received to discover the best one.
Define the positions of new employees. Easily introduce all new employees into your organization's existing hierarchy.
Our Features & Skills
The most important functionalities of the ITEMS People Free HR Software